Lundi 26 takes cares of you!
Its innovative triple cavity frame has great lateral stiffness for the best stability and security, but it also has vertical flex to protect you from any lumps and bumps in the road, further aided by the wide tires.
These wide tires also help guard against getting wheels trapped in tram rails or drain covers, and have anti puncture protection.
Lovely and soft, the Royal Wave or Royal Hertz saddles will make sure sensitive areas are well protected .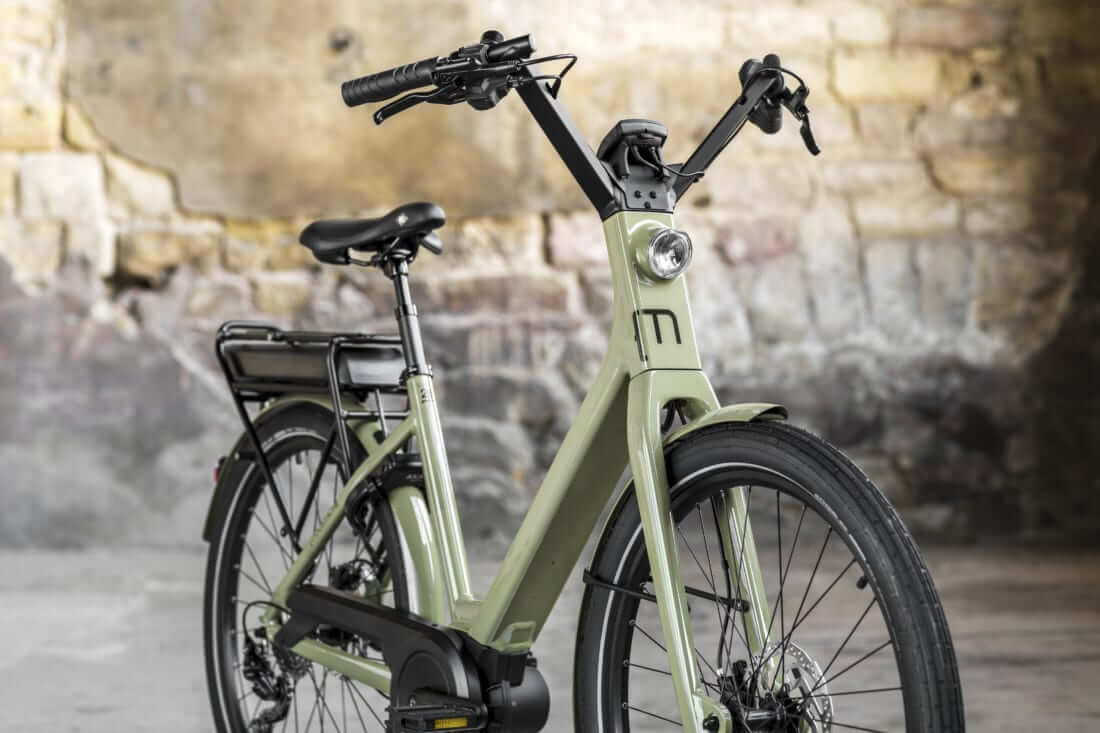 Special Moustache handlebar
As for the special raised Moustache handlebar, it offers a secure upright position giving you a panoramic view of your
surroundings.
Robust tubular
Moustache mudguards
You can always rely on the robust tubular Moustache mudguards, perfectly centered on the wheel to protect you whatever the weather.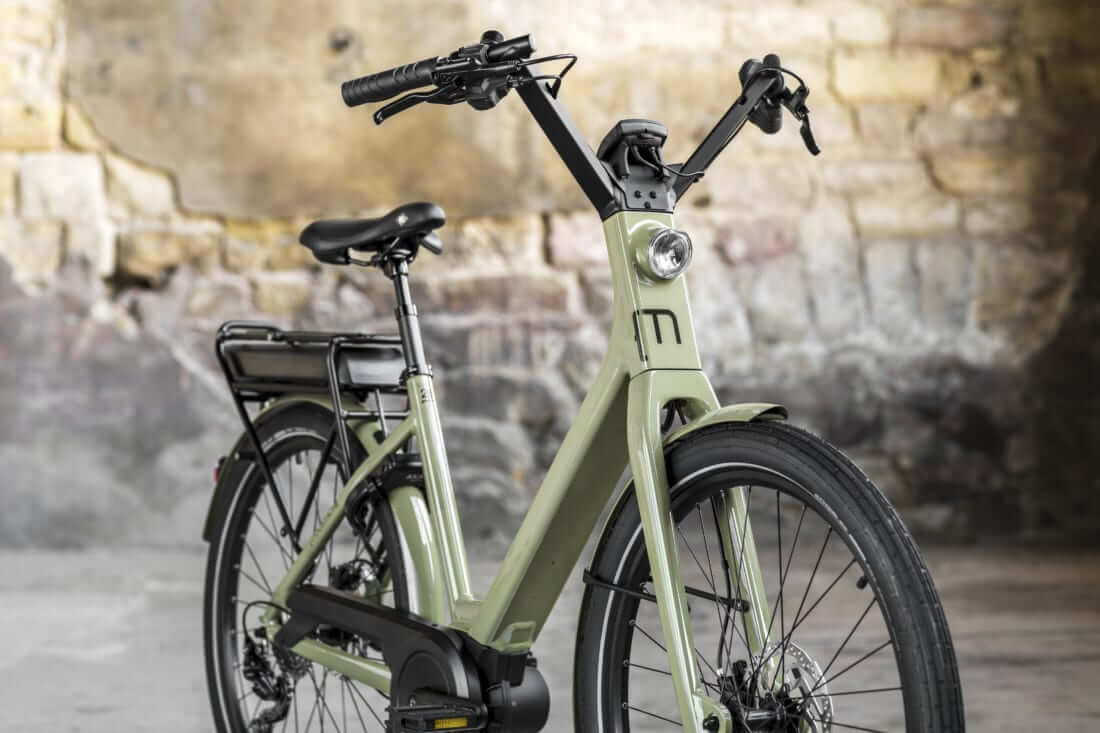 LED lighting
The integrated LED lighting, positioned high on the bike, ensures you'll always see and be seen.
Hydraulic disc brakes
And if you need to stop in an instant, nothing will get you to a halt faster than the powerful and progressive Shimano hydraulic disc brakes!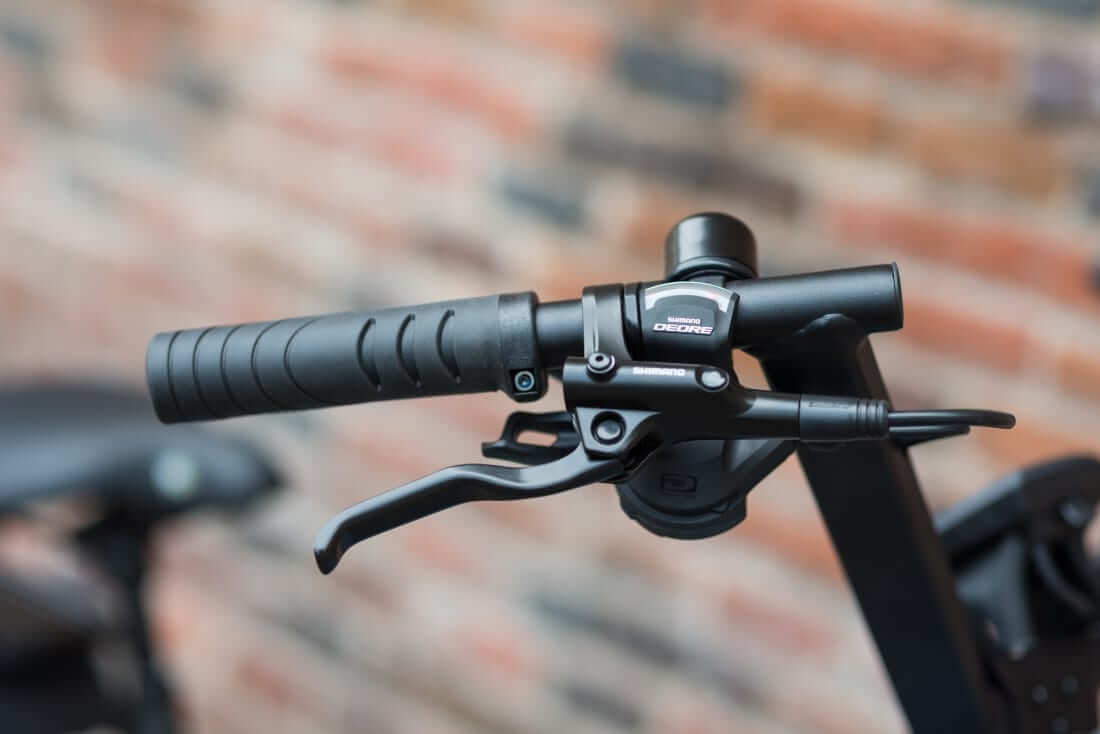 Lundi 26 is practical!
« HOP »
The open low step frame makes it easy to get on the bike.
« CLIC »
The Moustache by Ortlieb pannier takes just 3 seconds to attach thanks to the luggage mount with integrated QL3 supports.
« CLAC »
On the Lundi 26.2 and 26.3, the lock under the seat stays means your bike can be secured in an instant for any short stops. And if you need to leave your Lundi 26 for a longer period, the Axa chain that's an optional extra enables you to attach it easily to anything.