The Gazelle Arroyo C5 Elite is the epitome of comfort and luxury for your electric bike commute. It looks sporty and is comfortable to ride. The Gazelle Arroyo C5 HMB Elite has wide tires and sprung components, so you'll hardly feel any bumps. It is also quiet, thanks to its belt drive, which requires little maintenance. If your route is hilly, you'll enjoy the bike's powerful assistance; this Arroyo has the most powerful motor in the family! The hydraulic disc brakes ensure that you come to a quick stop in all conditions.
Touring is a pleasure with the Gazelle Arroyo C5 HMB Elite. You can get on and off easily, sit upright comfortably, and have a good view of your surroundings. Thanks to the powerful motor, you can stop and go wherever you want.
Features:
No chain, but a durable belt
Leather handlebar grips and a gel seat add a luxurious touch
Powerful, hydraulic disc brakes
No hill is too steep for the powerful motor
Gazelle Arroyo C5 HMB Elite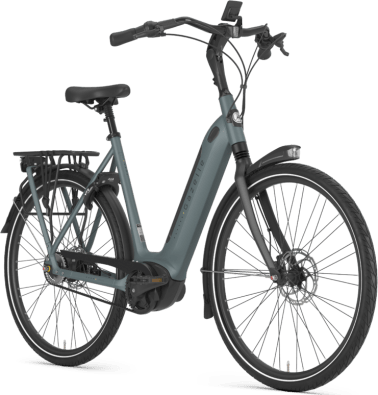 Comfort and sport in one bike
No chain, but a durable belt

Leather handlebar grips and a gel seat add a luxurious touch
Powerful, hydraulic disc brakes
No hill is too steep for the powerful motor
Belt drive: quiet and low maintenance
A key feature of the Arroyo C5 HMB Elite is the Gates belt drive. Belt drives have several advantages over chain drives including durability and being low-maintenance. They don't require lubrication and last 3-5 times longer. Additionally, shifting with a belt drive is especially smooth and quiet.
Powerful and controlled braking
If you're descending or riding in busy traffic, then you'll want to be able to brake safely without thinking about it. Hydraulic disc brakes offer braking power and precision, so you can slow down in a controlled manner at any time — even when it's raining.
Luxurious finish, more comfort
Details make the difference. The Arroyo C5 HMB Elite has delightful details including leather handlebar grips that fit nicely in the hand and also give the ebike a luxurious touch. The gel seat also improves the comfort level and with attractive appearance. This saddle absorbs bumps and vibrations, easing the impact of the road, even on longer rides.
Powerful, mid-drive motor
The Arroyo C5 HMB Elite features a powerful Bosch Performance Line mid-drive motor. Neither headwinds nor hills are a problem with this bike. The battery is integrated into the frame, lowering the center of gravity to improve stability, while providing a sleek look.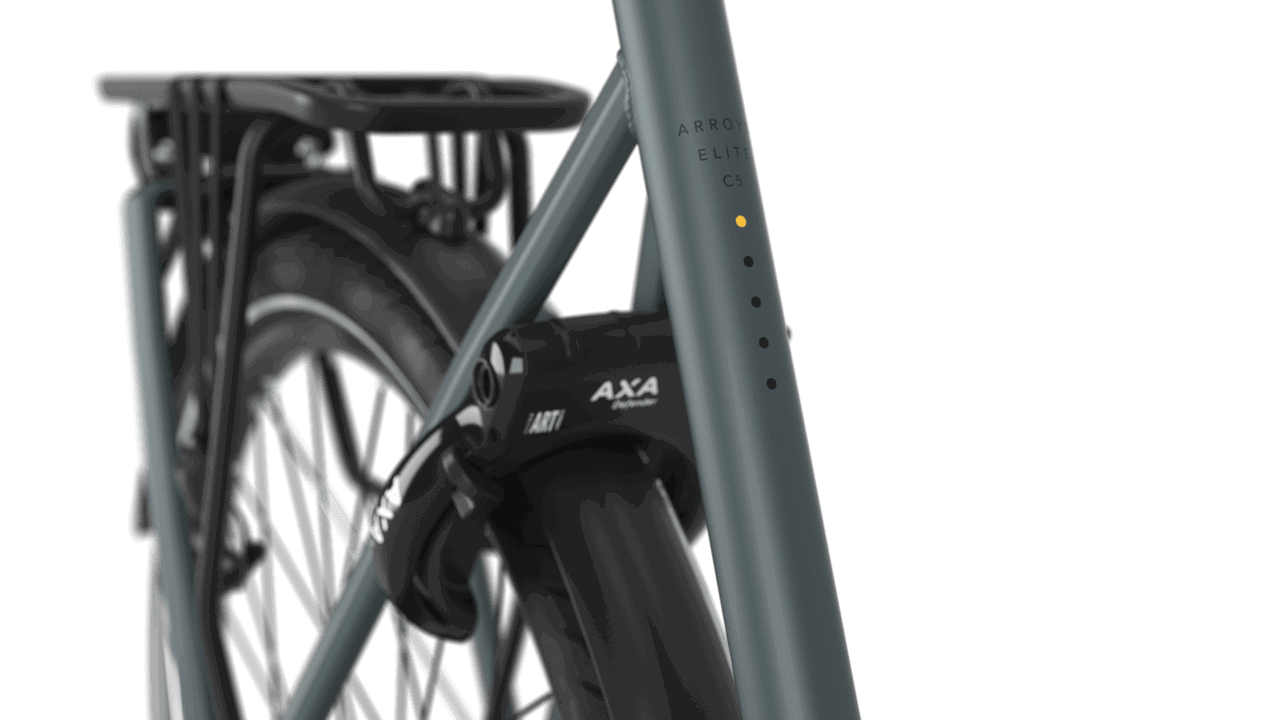 Discover new places with Bosch's quiet yet powerful motor
Bosch smart system
The Bosch Performance Line gives you everything your cyclist's heart desires. Smooth and powerful assistance that will never let you down. With 75 Nm torque you can handle any terrain. Highly recommended for the demanding cyclist.
Efficient, integrated power source
Bosch's lithium-ion batteries are among the most advanced on the market. Their intelligent battery management system guarantees a long life, while the efficient energy control optimizes your bike's range. With the integrated 500 Wh battery, you'll always have enough range. The battery is secured in the frame with a lock. You can easily remove it from the bike with a key that also works on the café lock. Convenient, as you can charge the battery either on or off the bike.
Complete your Gazelle Arroyo with the following accessories