Drive
The Bosch system
Reliable, performance-oriented and innovative – these are the standards to which we hold our E-Bikes, as well as all components and especially the drive system. That's why all Riese & Müller E-Bikes are equipped with the industry-leading Bosch drive system.
Battery
Drive
Bosch 500 Wh PowerTube
The Bosch PowerTube battery with its 500-Wh energy reserve sets the standard for design and function. Fully integrated in the frame, it remains almost invisible and perfectly protected at all times. The high-quality lithium-ion battery can be charged directly on the bike.
When unlocked, it automatically pops a few centimeters out of the frame, so that it can be removed quickly and easily for external charging with the Bosch charger at any normal socket as well.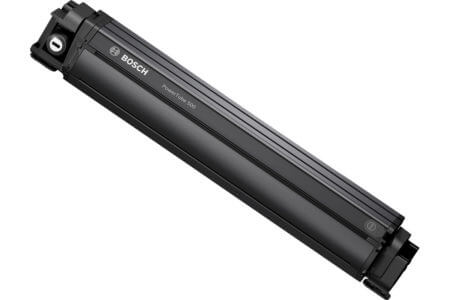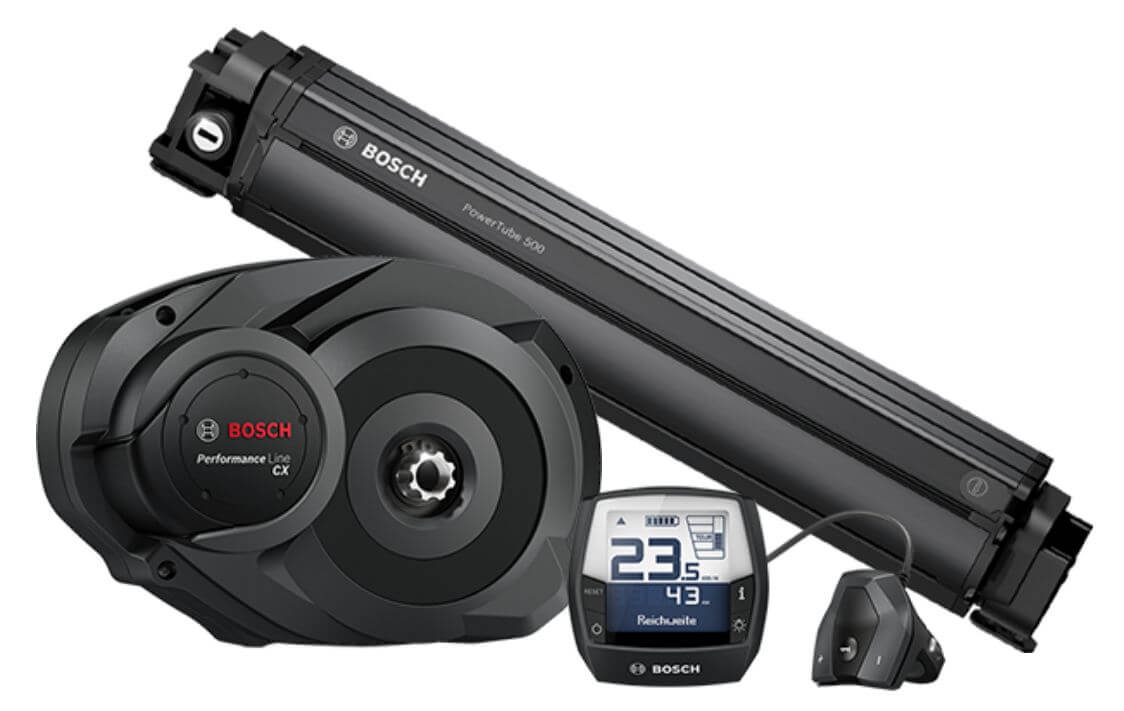 Motors
Depending on the models
Drive
Bosch Performance CX motor
The Performance CX is the most powerful Bosch E-Bike motor ever – with pedal assistance of up to 300 %, a maximum torque of 75 Nm, very sporty start-up characteristics and pedalling rate assistance up to 120 rpm. With "Direct Flow" you have a powerful push on the back wheel from speeds of just 20 rpm. Whether it be uphill or on the flat, this acceleration will inspire you. Another highlight in the new Performance CX motor is the eMTB mode, which replaces the previous Sport mode (this is displayed as Sport mode on the Intuvia Display). Here, the progressive motor assistance automatically adapts to the individual riding style regardless of pedal pressure. This ensures optimum assistance at all times, which really pays off on climbs.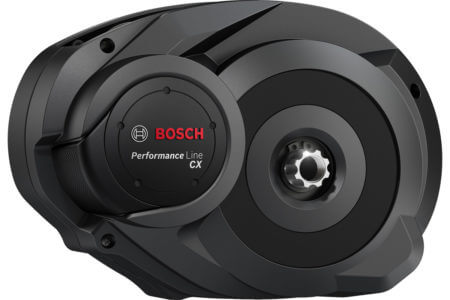 Displays
Depending on the configuration
Drive
Bosch Intuvia Display
The Intuvia Display gives you full control and a perfect overview at all times. It provides information about battery status, range, daily mileage, total mileage, ride time, current motor power, time, speed and average speed – clearly legible in any level of sunlight. On our automatic E-Bike models, the automatic version of the display also offers an option for controlling the pedal frequency. A USB interface allows MP3 players and mobile phones to be charged while riding too. It is operated via a remote control conveniently mounted on the handlebar grip.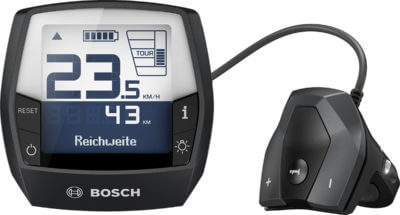 Drive
Bosch SmartphoneHub
The SmartphoneHub transforms the pedelec into a fully networked eBike and part of digital life: Thanks to the smartphone and the COBI.Bike app, the SmartphoneHub can become an intelligent control center that navigates, records activities and connects them to other services and apps. The eBike can also be started and controlled without a smartphone, because the display integrated within the SmartphoneHub shows you the most important riding data. That way you will remain flexible at all times – no matter where the route takes them.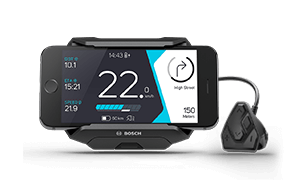 Control Technology
Great safety, even at high speeds.
Only an E-Bike with true full suspension consistently keeps ground contact even on poor roads – and keeps you in full control. The active rear wheel swing arm, optimised front wheel suspension and co-sprung luggage carrier form the core of the Control Technology. They ensure better road holding, sportier riding behaviour and safety even at high speeds and in tricky situations. Vibrations and hard knocks like those experienced on cobbles or kerbs are simply smoothed out. Your luggage is also protected by the frame-mounted, sprung luggage carrier.
Integrated battery
Power from within.
The concentrated power of the 500 Wh battery is so perfectly integrated that it is easy to miss at first glance. However, once located it is very easy to remove: just lift upwards in a single movement – or simply charge it directly on the bike. The integration into the frame protects the battery from moisture and stone chips while riding.
Carbon belt drive
Simple. Indestructible.
Anyone riding an E-Bike with the Gates CDX carbon belt drive is at peace. And in two ways: because on the one hand the innovative drive offers a wonderfully smooth ride and great riding comfort. While at the same time being unbelievably low-maintenance and performing its tasks with the utmost reliability. The carbon belt drive provides a new, carefree riding experience – for every need and every intent.
Integrated battery and dynamic design
A silver arrow with low step-through.
The Culture GT is an invitation: its particularly uncomplicated step-through encourages you to immediately hop on and go for a ride. The battery's sleek integration magnificently accentuates the Culture GT's frame and its dynamic look. So, what are you waiting for?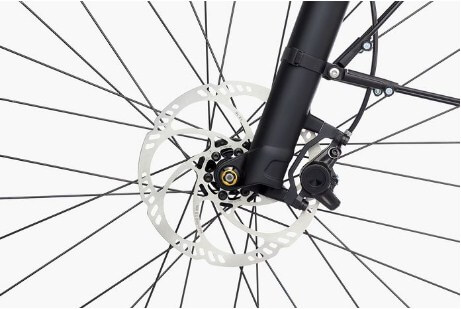 The fastest route to a standstill.
The hydraulic Magura MT4 disc brakes deliver maximum performance, no matter what the weather. The large brake discs allow the braking effect to be distributed most effectively. They don't produce rim wear and impress with their consistent braking performance.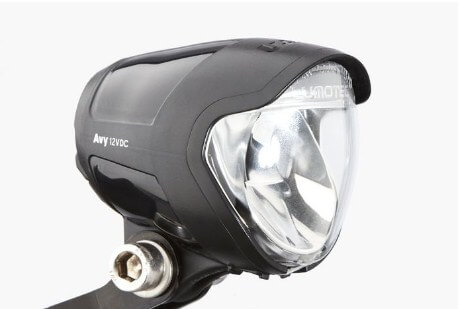 A bright outlook.
At dusk, in the woods or late at night: Busch & Müller's LED headlamps provide consistently excellent road illumination whenever you go for a ride. They are supplied with power by the battery. Thus, full lighting power is ensured at all times – whether at high speeds or standing still, for instance when stopping at a traffic light.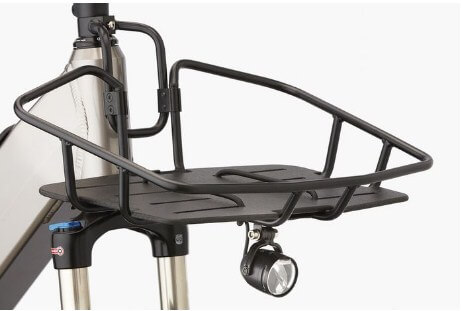 Load up, set off.
Baskets and panniers can be secured to the carrier in no time, thanks to the racktime "snapit" system. With just a click, your load can be changed quicker than a pit stop. Accessories can be obtained from your dealer. Additional small pieces of luggage can be flexibly secured on the standard front carrier using an ingenious luggage strap system.
Choose your Culture GT model