Riese & Muller Cruiser Mixte
Riese & Muller Cruiser Mixte
The Cruiser mixte.
Fight the current with current.
We're bringing what once used to be called strolling right up to date and putting it on the Cruiser Mixte. Now it doesn't matter where to any more, just where. You read the landscape or the city like a book and throw stress to the four winds. Let the others chase lost time. With the Cruiser Mixte, you'll find the moment and the day becomes timeless. Just like the design of the Cruiser Mixte: stylish color accents on the frame and grips, 28" tires, a shiny chrome chain guard and a low step-through. Only the Bosch Performance motor takes you into the future with every mph.
Riese & Muller Cruise Mixte timeless elegance
Riding ahead of fashion, not following it.
With an E-Bike, you can get away from it all. Not even time can catch up with the Cruiser Mixte. Brown color accents and the handlebars, optionally turned downwards for sporty biking or comfortably mounted upwards, provide expression for its timeless elegance.
Riese & Muller Cruiser Mixte – Suspension fork and suspension seatpost
Turns gravel tracks into freshly asphalted roads.
Cobbles can be as difficult to negotiate as any route out in the wild. The suspension seatpost and sensitive suspension fork offer so much comfort that you'll barely feel any bumps.
Riese & Muller Cruiser Mixte Frame lock
Stops thieves.
Park your Cruiser wherever you want. Only you can take it away. The frame lock clicks shut simultaneously with the battery lock, which means you only need one key for your E-Bike.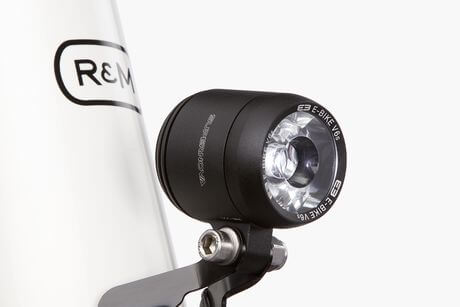 A bright future.
Always ride with excellent road illumination thanks to the LED headlamps from Busch & Muller. They are operated via the Bosch Display, while the energy is supplied via the battery.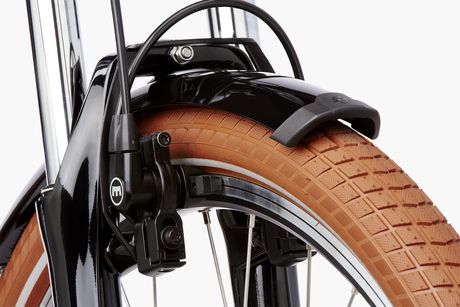 The fastest route to a standstill.
The low-maintenance Magura HS22 hydraulic rim brakes and HS33 on the cruiser were mixed nuvinci HS set a standard in terms of safety and reliability. With low rim wear and very good braking effect, you are sure to arrive.

Load up, set off.
Baskets, panniers and child seats can be secured in record time to the carrier thanks to the "snapit" system from racktime. With just a click, your payload can be changed quicker than a pit stop. Accessories can be obtained from your dealer.
National Feed

Pedal assistance of up to 28 mph. Fast cruising in comfort: with the comfortable NuVinci hub gear without gaps between shifts, always ride in the perfect gear. **The model version shown may be different from your selected model. We will correct all the images once we have them. If you have questions feel free to contact us.

$

4,309.00 –

$

4,418.00

National Feed

Comfortable Cruising: continuous NuVinci hub gear, no gaps between shifts, always in the perfect gear, Magura hydraulic brakes, elegant color combinations in the retro look. **The model version shown may be different from your selected model. We will correct all the images once we have them. If you have questions feel free to contact us.

$

4,109.00 –

$

4,218.00