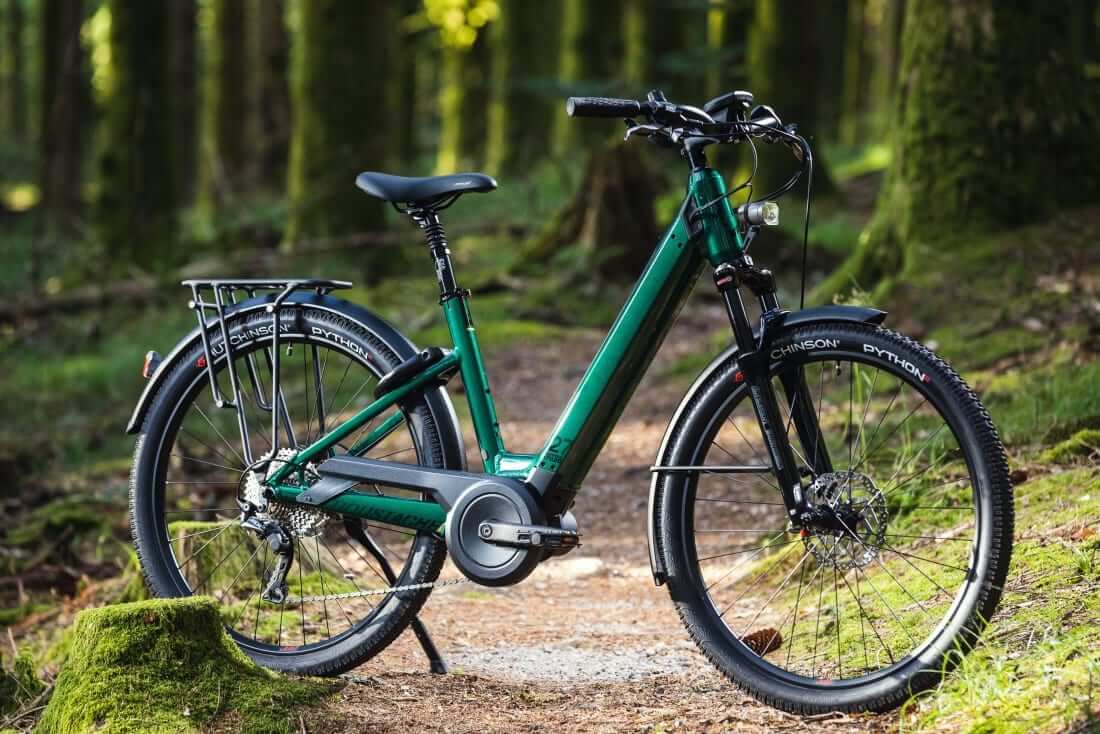 At the crossroads
With its new revisited geometry, its compact frame and lowered center of gravity, our Samedi 27 Xroad is as at ease in the town as in the country, on cycle paths or on forest roads! The Xroad is the SUV of electric bikes, as polyvalent as it is high performance, whatever the terrain it's on! It's suited to all types of usage, can become more sporty, but always stays practical!
You'll find the right shoe for your foot!!!
The Xroad family is wideranging and offers you many different types of motor.
On the Xroad 1, the very natural, ecomomic and quiet Active Line Plus. On the Xroad 2, 3 and 5, the all new Bosch Performance Line, sporty and natural, will surprise you by its absence of friction. On the Xroad 7, the new Bosch Performance Line CX is the most powerful in the Bosch range! Compact and light, it is distinguished by its minimal resistance to pedalling.
These uncontestable references will allow you to fly up the hills!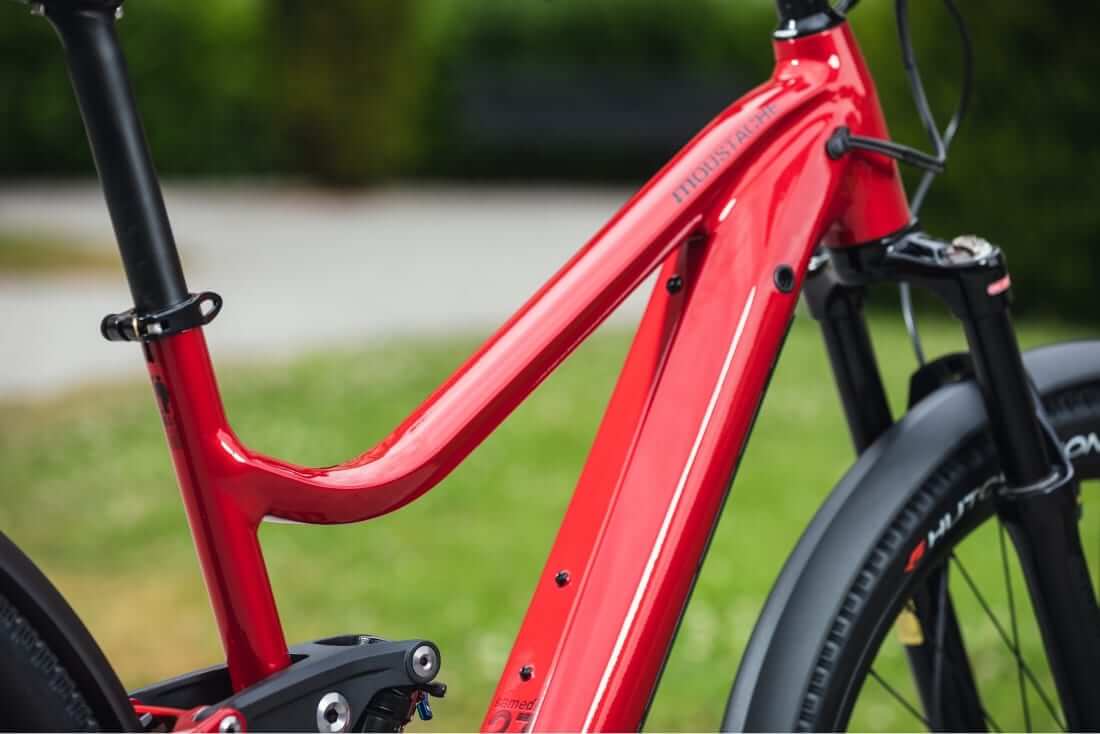 New frame with exclusive PowerTube integration
On the Xroad 2, 3 and 5, the new compact frame with full integration of the Bosch PowerTube battery enables this new very open version of the Open, with an even lower and easier step over. The frame conception in triple cavity Aluminium 6061 offers even better stiffness.
The details that count!
Equipped with a new luggage rack , compatible with the QL3 and MIK standards (except on the Xroad 1), means you can attach accessories in one click. Fast and easy!!! The full range of the Samedi 27 Xroad also benefits from a chainguard, even the full-suspensions! The Mobie fork is available from the models Xroad 5 and FS 5, offering you incredible comfort. Whether you're getting up onto the pavement or tackling obstacle after obstacle off-road, it's a real flying carpet!
New full-suspension frame for the XROAD FS
A new full-suspension frame has been designed for the new Xroad FS family with the Moustache Magic Grip Control 100 shock, an ultra playful geometry, and the top tube as well as the center of gravity noticeably lowered. Comfort and pleasure guaranteed!!!
Choose your Samedi Xroad & Xroad FS models