For riding addicts, and also others!
GAME is fun and playful! Its 29/160 platform makes it a real modern Enduro steed, ultra efficient in specials but also fun and accessible for Trail riding. A true trail missile which only asks to be used and abused, whilst staying playful and agile. A Smiling Machine that we could also call… the Shredding Machine.
Bosch motor
The new Bosch Performance Line CX is the most powerful Bosch motor in the range, and is designed for the most demanding riders. Compact and light, it stands out for its minimal resistance to pedalling and offers incredible agility and a dynamic ride.
New frame with exclusive PowerTube integration
The new compact 160mm travel frame with integrated Bosch PowerTube battery offers new kinematics and a better distribution of mass and optimised cable passages. The new Samedi 29 Game is equipped with a new telescopic seatpost with up to 170mm of travel and a "flipchip" which makes conversion between 27.5/29 possible. Available in 4 sizes (S, M, L, XL) so everyone can find the bike that fits them like a glove!
A MAGIC shock!
Its specific Moustache Magic Grip Control 160mm shock with 2 positions offers a dynamic rebound and improved performance.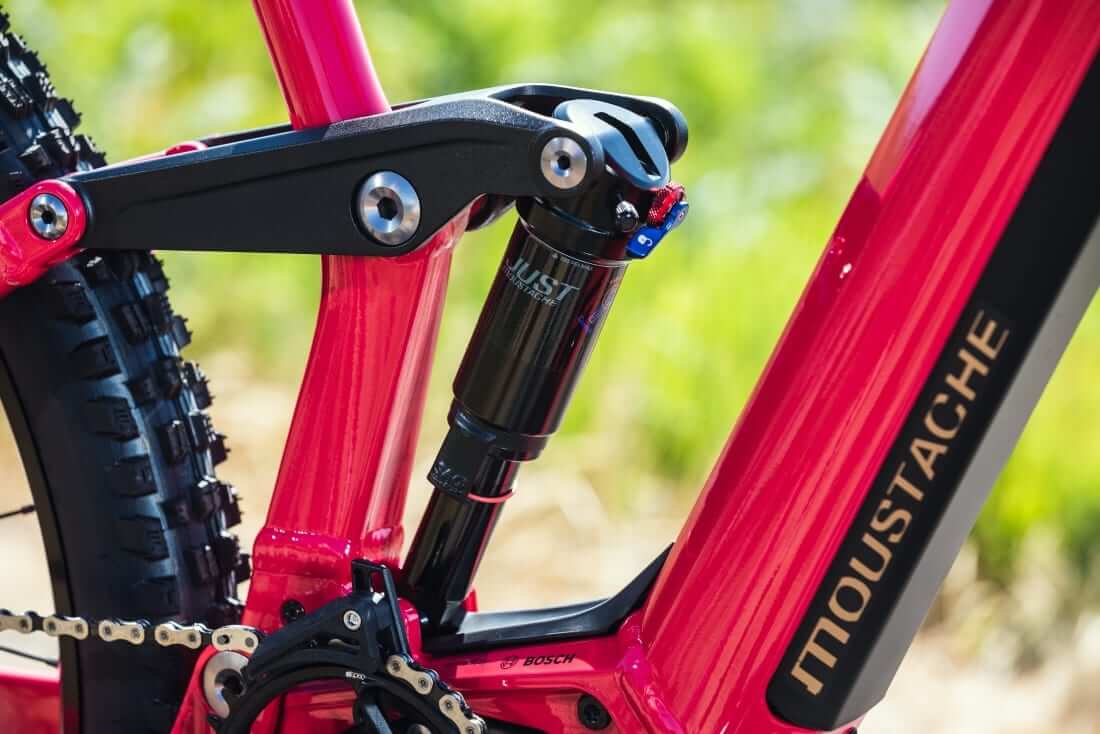 Parts and accessories to suit your riding style
Equipped with hydraulic Shimano 4 piston brakes for more precise braking, the GAME is mounted with Moustache Aluminium wheels (except the GAME 10 with Moustache JUST_CARBON wheels), and finished with efficient, high performance Assegai 2.5 tires