Our Mission: Embarking on the quest to cultivate joyful eBike owners, our journey begins with unwavering standards.
Though our catalog may appear modest in comparison to other retailers, rest assured that what you see is a meticulously curated selection of eBikes. Each one is chosen with the utmost confidence and an unwavering commitment to excellence. We've undertaken the groundwork, so you can dedicate more time to the sheer joy of riding and less time grappling with choices. Welcome to a world where every eBike embodies our uncompromising dedication to your satisfaction.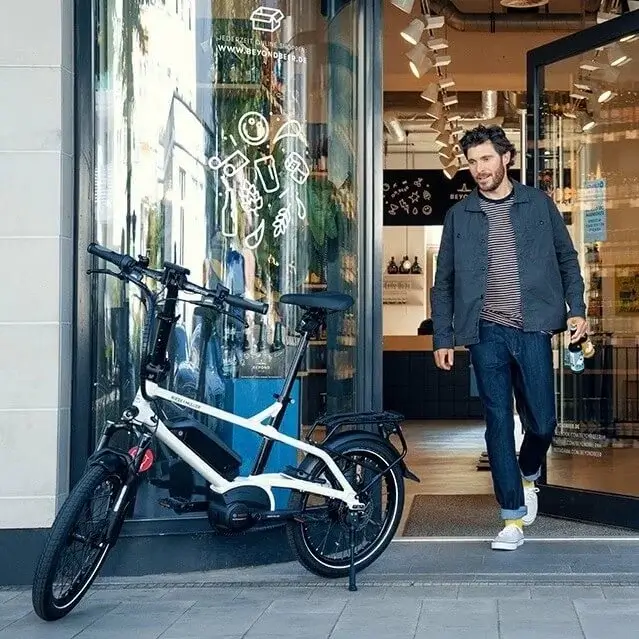 In an industry booming with options, there are plenty to choose from, but how do you know that shiny new eBike you've been eyeing is the real deal? We're constantly searching for the best. This is especially important because, typical of a new market, many retailers are selling eBikes that don't last or haven't been thoroughly tested.
From witnessing businesses shuttering to products succumbing prematurely and encountering unsafe conditions, we've navigated the pitfalls so you don't have to. We cut out the BS so you don't have to deal with it.
Sure, we could tempt you with seemingly more affordable alternatives, but our vision stretches beyond the immediate gain. We're not here for the quick sell; we're here to guide you toward a lasting relationship with an eBike that's built to endure. Your satisfaction and the longevity of your eBiking experience are our foremost priorities.
At Propel, customer service and satisfaction are not just principles; they're our unwavering commitment. We selectively align ourselves with enduring brands—those with a lasting presence and robust support systems. By forging partnerships with stalwart names, we ensure that our support to you remains unwavering. It's not just about selling eBikes; it's about fostering a relationship where reliability and satisfaction intersect seamlessly.
Since our inception in 2011, we've poured substantial resources into refining our process, recognizing the enduring dividends it pays. Our selection methodology is a living, breathing entity: we traverse bike shows and manufacturers globally, stay attuned to forums, scrutinize production processes, heed the invaluable feedback from our customers, and, most crucially, observe the real-world performance of eBikes over time. From these comprehensive practices, we've forged standards that are not mere benchmarks but steadfast commitments.
Should any aspect—be it components, build quality, or manufacturer support—fall short of these stringent standards, we unapologetically choose not to endorse the bike. We hold ourselves to a rigorous code: if a bike or its manufacturer veers off the path of our standards, they gracefully exit our offerings. Yet, in every instance, our unwavering dedication remains fixed on prioritizing and supporting our customers. Through this journey, our aim is not just to sell eBikes but to ensure that each ride is a testament to quality, reliability, and your ultimate satisfaction.
Consider this perspective: we've observed the transformative power of more people embracing bicycles, witnessing firsthand how the simple act of feeling confident on a bike can contribute to individual happiness and even reshape the fabric of a city. Every delighted eBike owner we cultivate becomes a brushstroke in the larger canvas of transforming transportation. Our commitment extends beyond the transactional—we're here to foster enduring connections and be a catalyst for long-term change.
We take pride in exclusively offering eBikes that we are not just willing but eager to introduce to the world. And our commitment doesn't waver; we're prepared to stand by and support these eBikes indefinitely. Together, let's embark on a journey to redefine the way we move, one happy eBike owner at a time.
If you'd like to learn more: