The Cube Touring Hybrid
CUBE's engineers have long experience working with the superb Bosch drive system – and it shows in this bike. Inspired to create something really special for 2018, they reworked the Touring Hybrid SL's frame from the ground up. All three versions – the easy entry, trapeze and classic men's – now feature optimised battery positioning, bringing the weight as low and as close to the centre of the bike as possible for improved stability, better stiffness and livelier handling. What's more, the men's and trapeze versions feature a weather-proof cover over the battery for sleek looks and to keep dirt and water out. Revised Efficient Comfort Geometry has sharpened the Touring Hybrid SL's responses whilst maintaining its reputation for implacable stability, whatever the road conditions. The integrated rack is the latest incarnation of this CUBE system, providing the lightest, strongest and stiffest possible support for carrying whatever load you need to transport from A to B. We even used our Smooth Welding technology to clean up the frame's appearance, giving the impression that one tube almost flows into the next. It's just the kind of attention to detail that you'd expect from CUBE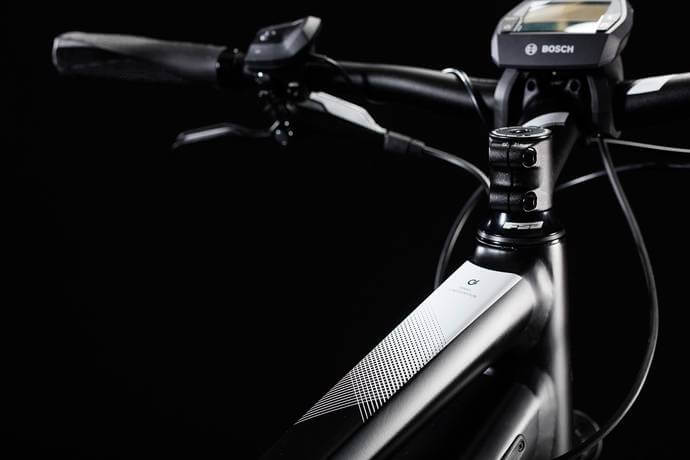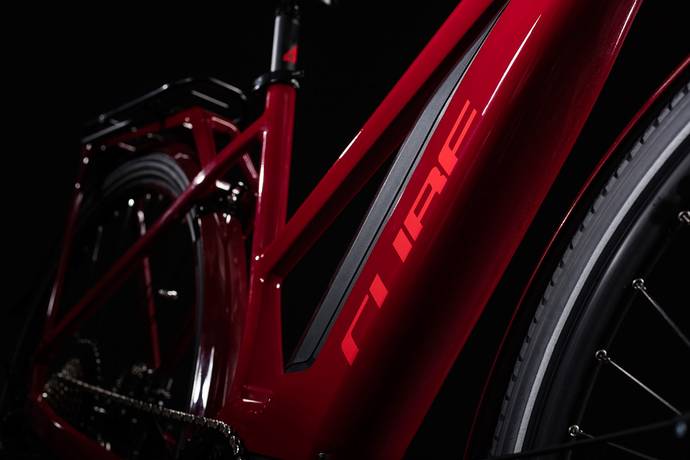 Cube Touring Hybrid Features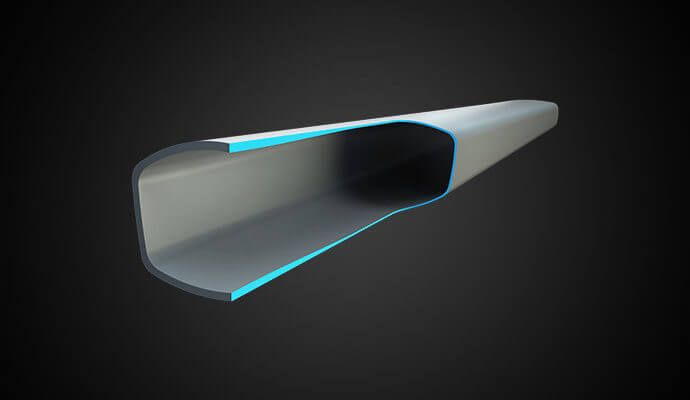 Aluminium Superlite
Extremely high tensile strength heat-treated 7005 aluminium alloy is developed for the highest requirements. It is very stiff, fatigue resistant, corrosion resistant and has high elongation. Our Superlite tubes are double butted, giving very light tubesets with a high level of stiffness.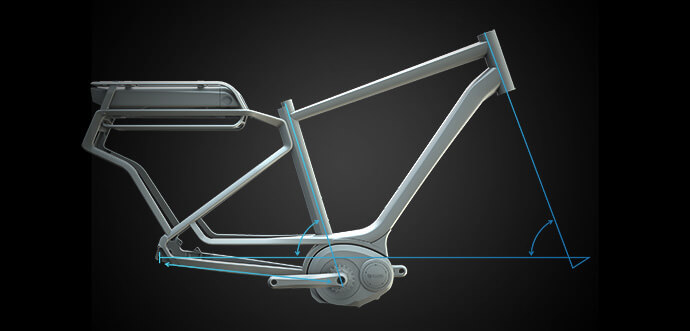 Efficient Comfort Geometry
With our specially designed Efficient Comfort Geometry, long distances can be covered easily. Trips with the family, tours with friends or a journey of months – explore the world and life in a new way with our travel series geometry.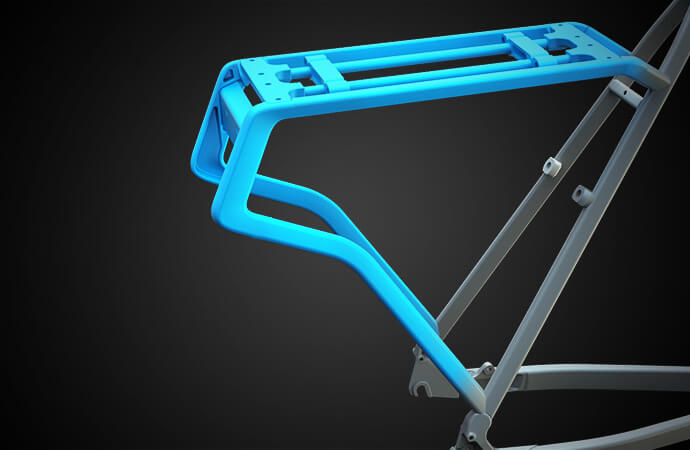 Integrated Modular Carrier
The Integrated Multi Carrier is a complete new development by CUBE. The bicycle rack becomes an integral part of the frame, adding to the rigidity of the chassis. Through a specially designed modular construction, the rack is expandable in many ways. Bags, carrying systems and boxes can be mounted easily and safely for secure, convenient load carrying.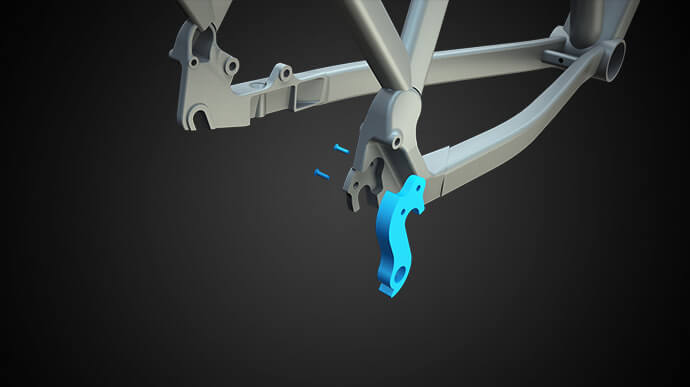 Frame Safe System
To protect our high-end aluminium frames from damage, they are built with the CUBE Frame Save System replaceable derailleur hanger. The mounting thread is in the hanger and not in the frame as usual. In case of a crash, this hanger can be easily and quickly replaced by a new one.
Cube Touring Hybrid Models